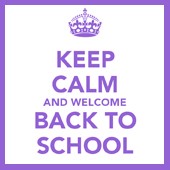 Delaney Educational provides more than books….We provide LITERACY SOLUTIONS!
For your LIBRARY, we offer high quality, shelf-ready, nonfiction and fiction books for grades PreK-12.  From new releases to content-specific recommendations, we develop every collection based on your individual needs.  We feature the best educational and trade publishers in the industry, all on 1 PO.

We specialize in CUSTOM CURRICULUM SOLUTIONS.  From content-specific classroom libraries to leveled bookroom solutions for early literacy, we have curriculum resources to accommodate all readers.  All of our custom collections are designed to enhance literacy and foster a love of reading.  We ship and pack per your specifications: Book bins and bagged 6-packs are available.

Our WORLD LANGUAGE collection is one of the largest in the industry! While Spanish is our specialty, we offer titles in over 50 world languages for both the library and the classroom! From newly released titles to perennial favorites, we have the fiction titles that will draw your diverse student population into the library, while our classroom collections support the content areas. 

P.O. Box 656
Peotone, IL 60468
800-788-5557
Customer Service
customerservice@deebooks.com
Order Submission
orders@deebooks.com
Library Processing Questions
marc@deebooks.com
Accounts Receivable
ar@deebooks.com